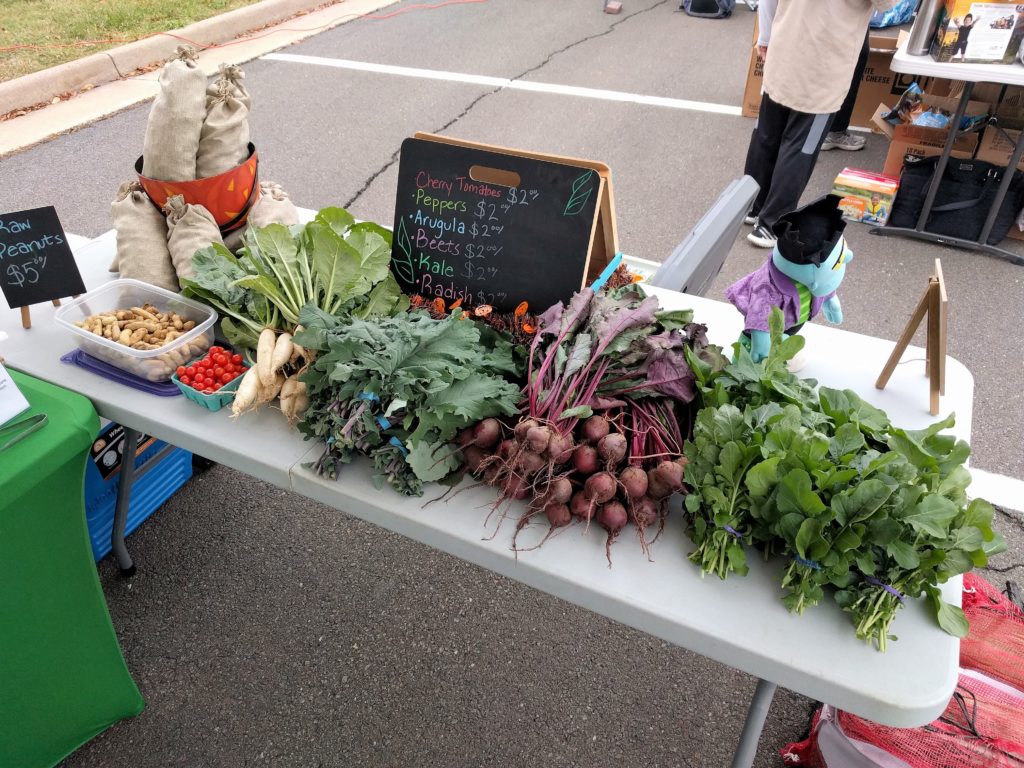 We've been harvesting various items from the garden the past few weeks and bringing it to the Saturday markets. The broccoli and carrots that we planted in August still aren't ready, so we're hoping we can pull some of that before the frosty nights really start to kick in. But the arugula, beets, kale, and radish seem to be fine. Hopefully more of that to come over the next X weeks.
For the peanuts, it's looking like our final tally is roughly 14 pounds of good quality nuts from the 50-foot bed, with an additional 2 pounds or so of lesser quality nuts that are currently in a discard bowl on the back porch. I got some burlap sacks off of Amazon that hold 1 pound of nuts nicely, so we've been selling the nuts at market the past couple weeks in those bags for $5 each. Only have 4 bags left at this point, so they may not be around much longer!
At this point, for the main season Saturday Manassas Farmer's Market, there are only 3 dates left: 11/2, 11/9, and 11/16. Manassas does offer a winter market, which will run from 9am – 1pm Saturdays from November 30 through March 2020. We haven't officially signed up for that yet, but we're leaning in that direction. Our current thought is to go ahead and sign up, but plan to take about a month off over the holidays. We'll keep you posted on that.