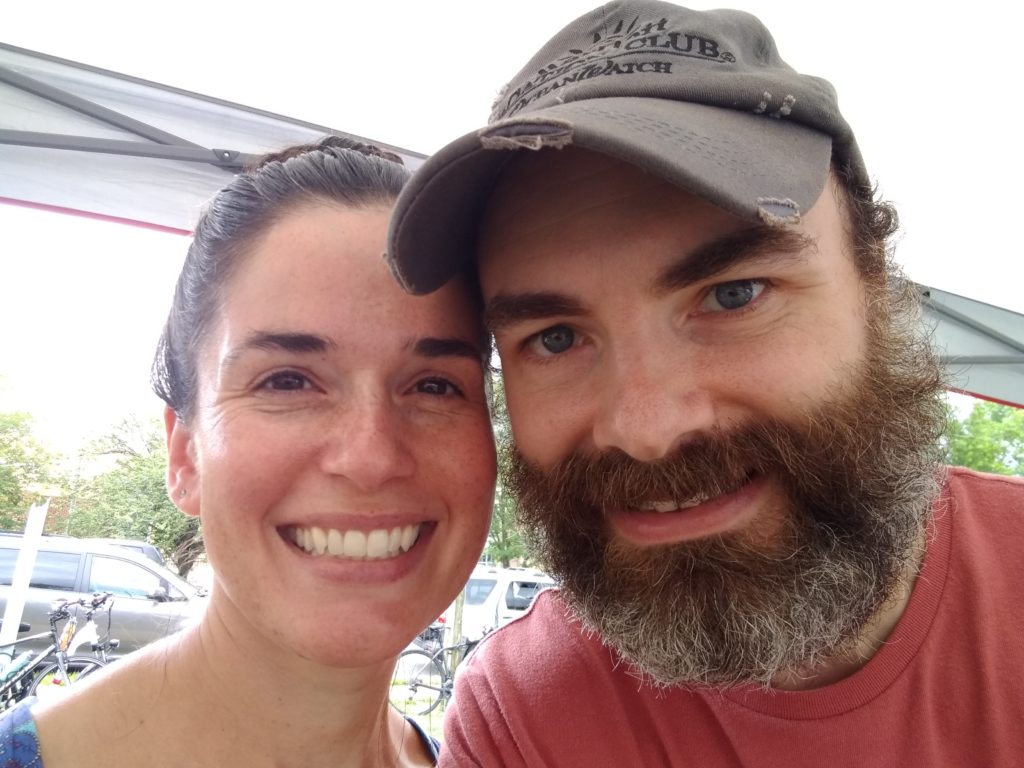 We find ourselves at a time of the year when we're just turning the crank each week. Not much going on in terms of big infrastructure projects or big planting / harvesting efforts. Here are some highlights:
The hoop house started to produce last week. Not sure if I mentioned this elsewhere, but after building the thing and getting tomatoes planted, we suffered some losses due to potentially a number of factors:
We initially didn't have the trellis lines in, and had some windy days, so the tomato stems rubbed against the edges of their respective weed blocker holes… damaging (in some cases killing) plants.
We used a leaf-heavy compost that we had not used before on top of cardboard, and, in hindsight, this may not have been the most nutritious soil for the plants.
We eventually replaced lost plants with some of the garden starter plants that we were selling at the market. And we got the trellis strings up and started training the plants up them. So we recovered, but the effective result from those initial issues is that the hoop house in general is producing a little later in the season than we would've hoped (by maybe 2-3 weeks?)
The combo of high heat, lots of sun, and lack of rain has a good portion of our salad mix plants bolting (attempting to flower and make seeds). Bolted lettuce is generally more bitter tasting than non-bolted, so we try to avoid harvesting from bolted plants. But the overall result with salad mix is that we're starting to see lower yields as we get further into July. Last year, we had really low salad mix production during August and September, so we're anticipating continued loss of production… but hopefully not quite as bad this time around. We've started experimenting with shade cloth over some of the beds to see if that helps with the bolting, and we're going to play around with overhead (sprinkler) irrigation in the coming weeks vs. drip tape… which will hopefully keep the plants cooler due to the evaporation they'll get from wet leaves.
Elissa's foray into baked goods continues. She's tried a number of different items at this point and gotten some great feedback. I believe the lineup for this coming Saturday will be coffee cake loaves and small sugar cookies with sprinkles.
We're continuing to setup our roadside self-serve farm stand on Sundays from 9am – 2pm. If you miss us at the Saturday market, feel free to swing by on Sunday. Address is 10218 Lonesome Road, Nokesville. Aside from eggs, we usually have a little of everything at the stand. If we won't be able to do the farm stand (or farmer's market) on any given week, we'll be sure to post on our website and Facebook and send an email… but otherwise, you can assume that we'll do both Saturday farmer's market and Sunday farm stand.
This weekend is going to be a hot one! Hope you can come by!