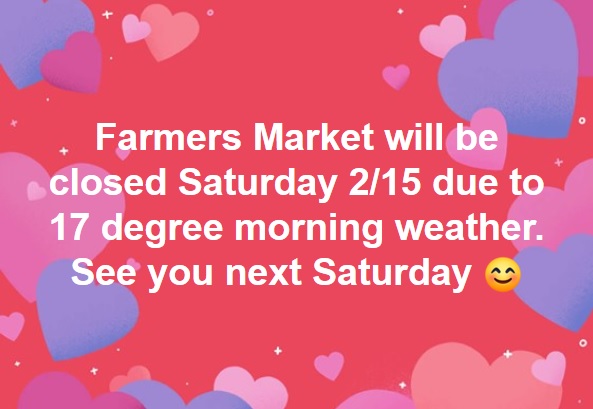 Saw a Facebook post from the market managers last night… They're going to cancel tomorrow's (Feb 15) Manassas farmer's market due to the forecasted low temperatures.
Like usual, we grow microgreens every week and we have a big backlog of chicken eggs and duck eggs, so if you'd be willing to make the drive to our house in Nokesville, we can hook you up with our typical farmer's market fare. Just send us an email at farmer@pennmarketfarm.com and we can make arrangements.
Anyway, at least it isn't raining(?) Hope to see everyone at the market on the 22nd!