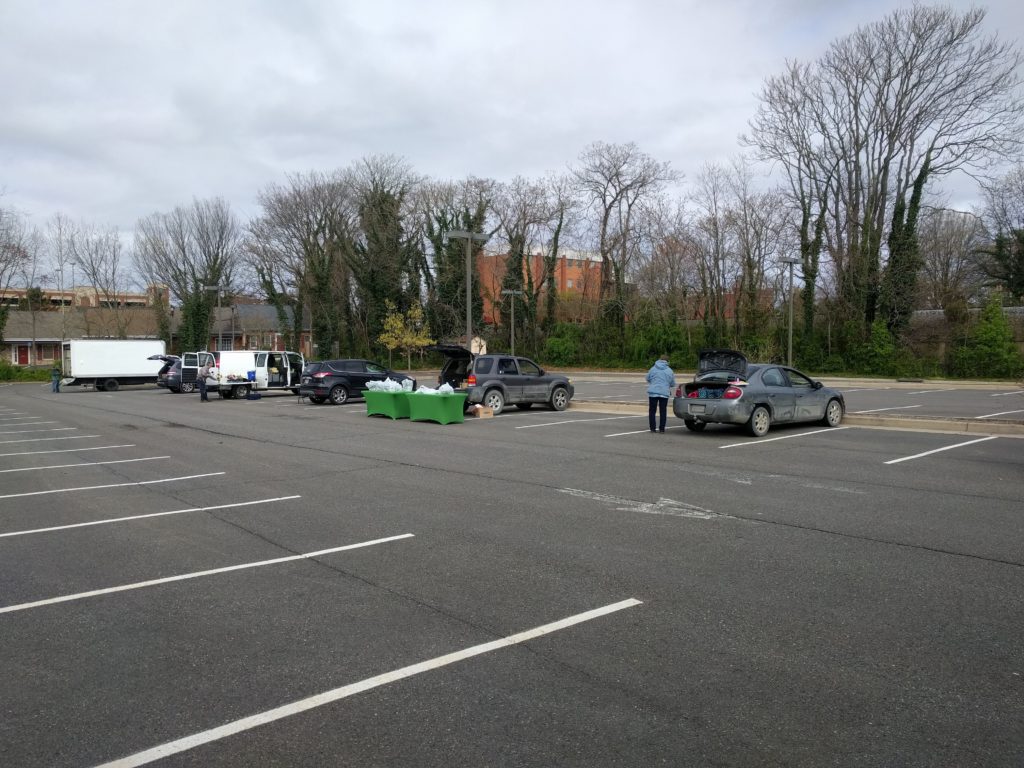 The first "drive by" farmer's market went off without a hitch (at least for us) this past Saturday. We setup our green tables and put the orders out in grocery bags… customers came, grabbed their stuff, and went on their way. The market opened for pickup at 10am and we had all our orders gone by noon-ish.
There was some occasional confusion amongst the customers as to which vendor was which, as not many of us had signage. We're planning to bring our sign this next time, to do our part to alleviate that. And also a few people who hadn't pre-ordered from anyone and just wanted to browse around… they were, as kindly as possible, turned away by the market managers. There's definitely a different vibe to this market, but not sure much can be done about that. It's nice that we're all at least making a go of it.
Not sure yet which vendors might be showing up on the 11th. We already have a handful of orders, so we'll definitely be there. We had heard about the possibility of needing to sub-divide that 10am – 1pm time window into multiple shifts IF too many vendors needed to attend (point being to avoid excessive people density). But, again, no idea which vendors will be coming this next time, and so far, the official plan is that all vendors will be there from 10am – 1pm.
Anyway, we've seen a lot of chicken egg sales these past few weeks. Significantly higher than any other period. We still have an inventory of chicken eggs, but may need to start limiting purchase quantities maybe next week or so. We'll see how things go. For now, please keep the orders coming! And we have some duck eggs back in stock, as well. We're also reorienting our microgreens grow schedule to align with these Saturday markets. So now, all of our microgreens will (ideally) hit peak maturity on Saturdays.
Hope all are well. Seems like we're slowly but surely getting through this thing.