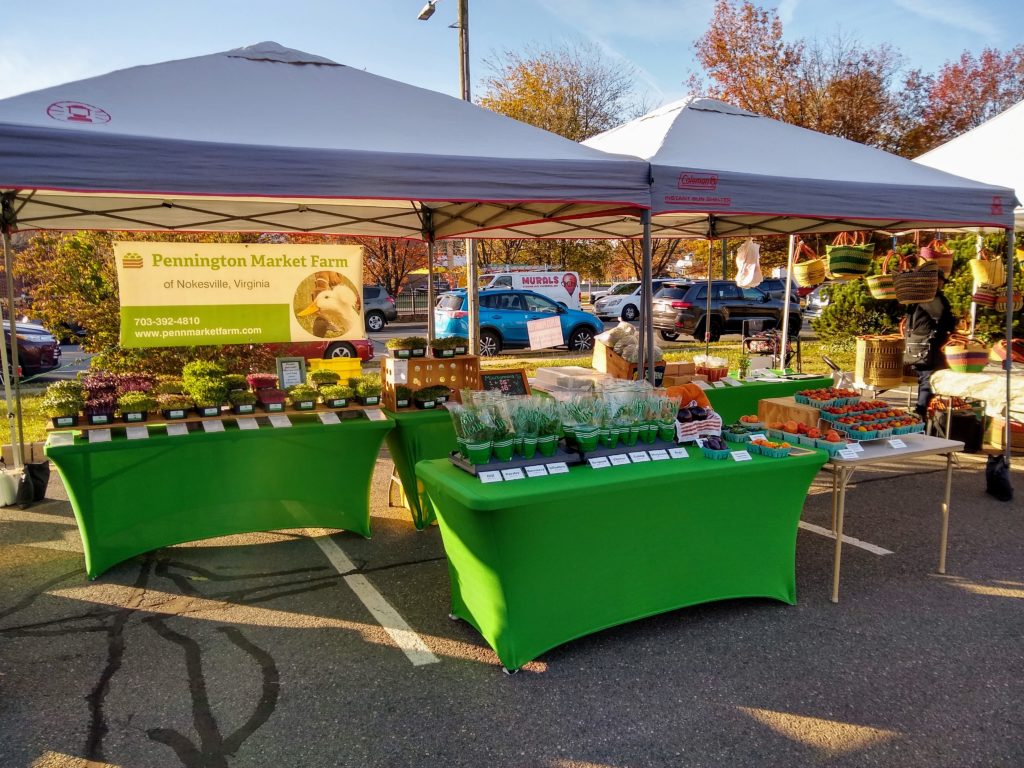 A quick update on our schedule: This coming Saturday, 11/20 will be our last date at the Manassas farmer's market. We had originally planned to attend on December 4, but we have learned that there will be no market on December 4.
So 11/20 is our last market date… HOWEVER, we plan to have our self-serve roadside farm stand open on both 12/4 and 12/5. That will be our last weekend for the farm stand for 2021. For the folks who like our eggs, this would be a chance to pre-order and pickup (just send us an email and we'll get back to you). Hours would be 9am – 2pm both days.
To recap, here's our current outlook:
Sat, 11/20: Manassas Farmer's Market, 8am – 1pm
Sun, 11/21: roadside farm stand, 9am – 2pm
<<< no farm activity for us Thanksgiving weekend >>>
Sat, 12/4: roadside farm stand, 9am – 2pm
Sun, 12/5: roadside farm stand, 9am – 2pm
We then plan to resume regular farmer's market attendance beginning March 2022.
Farm stand address: 10218 Lonesome Road, Nokesville, VA 20181
Thank you all for a great 2021 season! Hope to see you this Saturday, but either way, take care and we'll continue the fun in 2022!