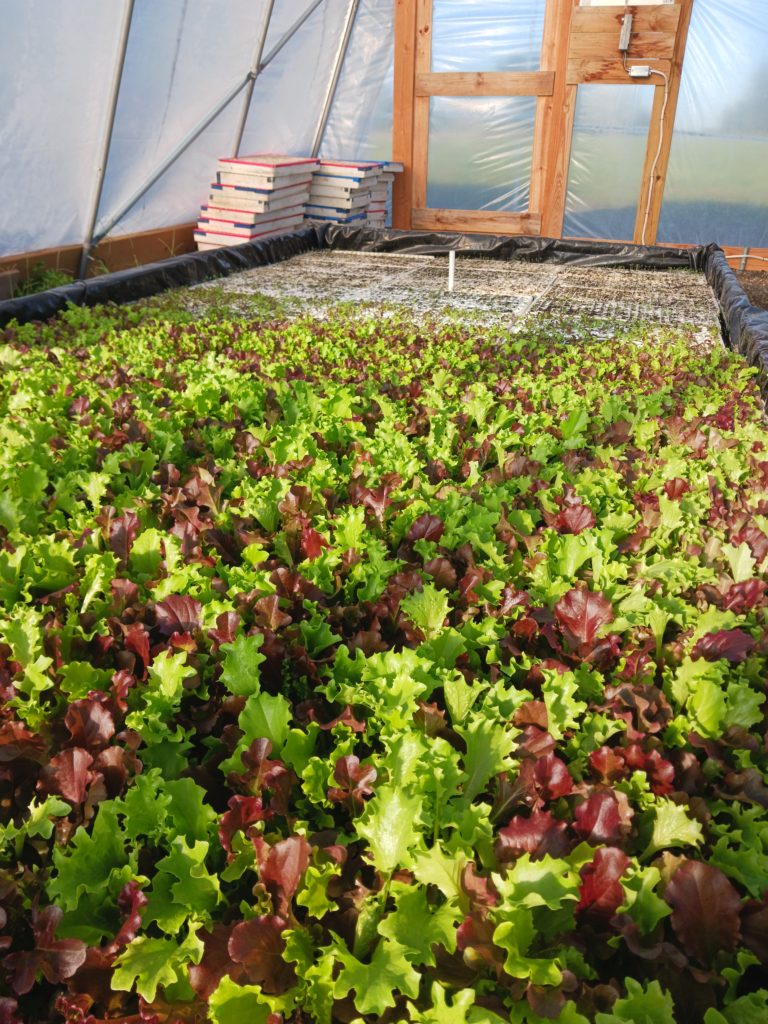 From seed, no less!
The market season is beginning to wane. Last main season market will be the Saturday before Thanksgiving, November 18. We plan to attend every Saturday between now and then.
Word on the street is that there will be no winter market in Manassas. The past couple years we've attended the tail end of the winter market as a way to ramp up for the spring season… we may attend the Manassas Park market in March 2024 if that's an option. We'll see how things go.
We've been working on scaling up our hydroponic lettuce for next season. We have a 100-foot long hoop house in the works intended for 100% lettuce (maybe some spinach, as well). Aiming to delve further into restaurant sales, but also have more supply for the farmer's market.
Thanks to all of our customers, as always! Hope to see you one of these weekends.