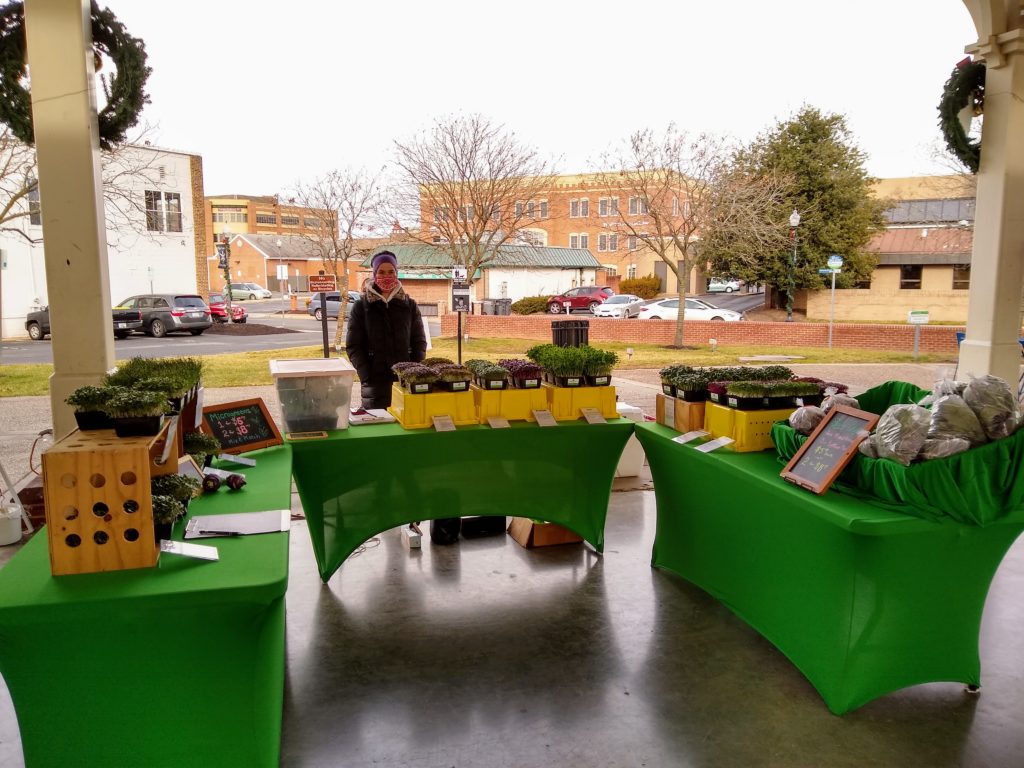 Wanted to give a quick shout out to a couple great customers of ours, local chefs Ezie Junkala and Alessandra Innamorato! Ezie of Ezie & Emil has been coming by our stand since the beginning. Her personal catering menu changes weekly and features a wide range of flavors. And Chef Alessandra of The Feisty Feeder has an impressive culinary resume (she was Merv Griffin's personal chef, no less!) and equally impressive globally-influenced catering menu. Please check out both of these fantastic local catering businesses!
Last week's market was a cold one! (I mean, it is winter these days, so what are you gonna do.) Forecast for the 30th looks cold, dry, and sunny. The outdoor garden growth rate is probably at its lowest this time of year, and we harvested all we could last week, so we decided to give the garden a rest this week. So no salad or lettuce mix on the 30th. But plenty of microgreens and we should have some not-yet-reserved eggs out on the table at least at the start of the morning. And our "adult" basil (grown indoors) will also be attending via its heated bin.
Market is Saturdays from 9am – 1pm at the Harris Pavilion. Hope to see you!